---
---
---
---
Afantou beach lies at the east coast of Rhodes Island. It is 22kms far from city of Rhodes, approximately 20 kms from Rhodes International Airport (Diagoras) and 2kms from Afantou village. Afantou bay is 5 kms long and the beach has been awarded with two Blue Flags in year 2008.
Along the beach there are two taverns, two cantinas, sun loungers and umbrellas, as well as water and over sea sport facilities. At the northern part of the bay lies the famous Afantou golf court.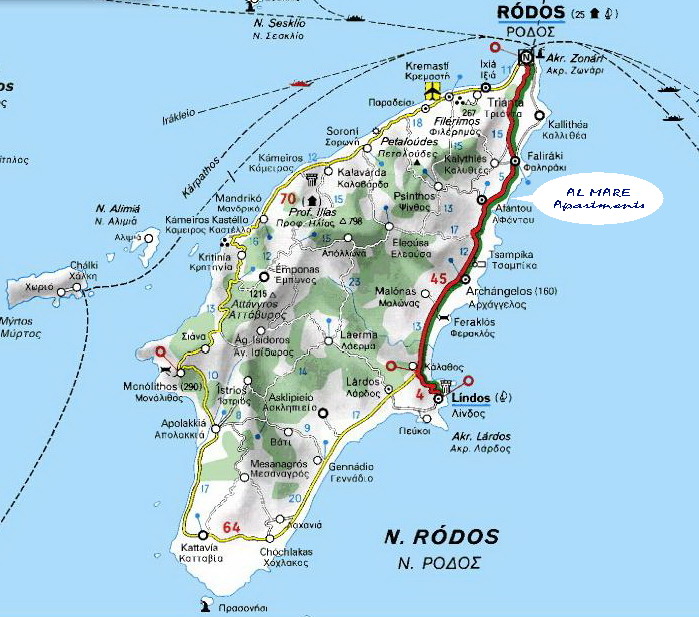 Afantou village is one of the oldest and most traditional on the Island, offering post-office, pharmacies, banks and ATMs, exchange shops, super markets, travel agencies, tourist shops, car/bike rentals, cafe-bars, taverns, internet cafe, taxi, bus connection with city of Rhodes. Worth seeing items are the church of Agios Loukas at village centre with the impressing bell-tower, and the wheel-driven little train running between the village and the beach.